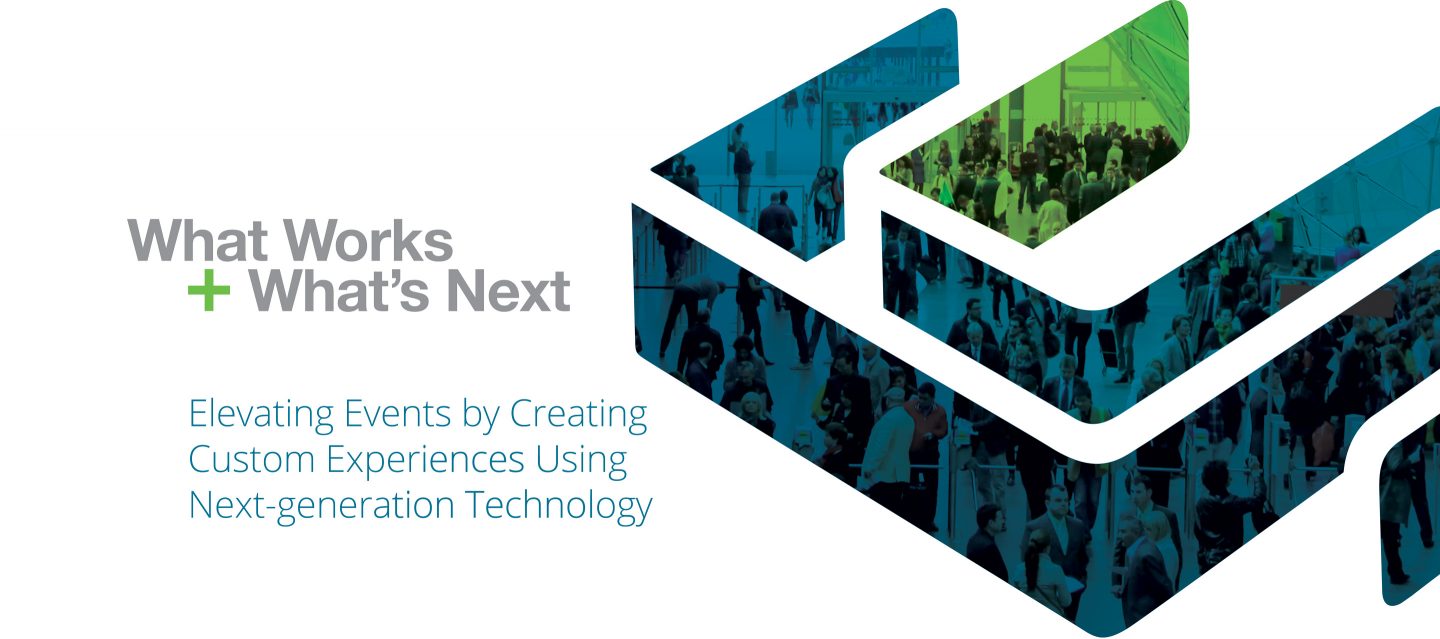 ---
Your Trusted Registration Partner
Take your event to the next level with registration solutions that meet the demands of today's competitive event market.
We are a full-service registration provider to many of the world's top event organizers. We offer services spanning registration, data analytics, attendance promotion and lead management. We're driven by immense passion to help our customers make their event the best it can be.
The Union of Speed, Power and Ease
Powering our products and services is a cloud-based platform, Levreg®, built to handle the needs organizers face in today's competitive event market. It boasts unprecedented scalability and reliability and allows us to set up and maintain websites quicker and easier than ever before. It comes equipped with a robust data management tool that gives us and our customers the ability to mine and manipulate the registration data with ease.
Sleek. Engaging. Effective.
Online registration is often one of the first steps someone takes when deciding to attend an event. It has to be engaging, simple to navigate and a quick, pain-free process. We know this well because we develop over 700 custom registration websites each year for virtually every type of event.
Responsive design – works on any device
Session management
3rd party integration
Web traffic analytics
Matching & appointments
Dashboards
Fastest Badging in the Business
Onsite registration is mission critical, and no one understands that better than us. It requires the right tools, the right people and the right processes. We have them all, and have been fine tuning them since 1976.
Full-service registration
Attendant, self-registration, express badge pick-up
Access control and session tracking
Color printing with multiple badge stock options
Wearable beacons
Mobile registration carts & kiosks
Custom app development
Engagement Throughout Show Cycle
Quality buyer/seller engagement is important for the overall health of your event. To help maximize this opportunity, we built engagement functionality into the core of our products—dashboards, show app and lead retrieval app—all of which integrate seamlessly with the registration system, providing a fully integrated registration process.
Connect and engage before, during and after the event
Buyer/seller matching and appointment setting
Agenda builder
In-app messaging and alerts
Customer Service Personified
First impressions are lasting impressions. Our call center team understands this well and treats your valued customers like they were our own. Our experts undergo extensive training to ensure they are knowledgeable about the details of your event. They uphold our "customer-first" approach with an attitude of helpfulness, friendliness and patience. Our number one goal is to provide an exceptional customer experience.
Support phone calls, emails and chat
Service over 300,000 registrants each year
Ticketing system to track and manage calls, emails and chats
Customer satisfaction surveying
Average hold time of less than 2 minutes
The Registration Process Simplified
Equip your team with the tools they need to manage registration on their own with greater ease and efficiency.
Database Manager
Data Download
Confirmation Manager
Code Manager
Demographic Manager
Discount Manager
Qualification Manager
---
Our Customer Success Program has one goal – to make your event as successful as possible. We achieve this through extensive client consultation, sound project management practices and company-wide performance measurement.
It is important that we have the full understanding of your needs before we begin developing your custom registration solution. We do this by consulting with all the key departments within your organization. We have a team of subject matter experts who lead a series of key meetings with your organization, resulting in a thorough understanding of your needs and a detailed plan of action.
Proven onboarding process
Best practices used
Specification gathering tools
We use formal project management software and techniques to manage your event. It starts with an in-depth onboarding that follows a process of discovery, goal setting, task scheduling and project plan development. Your assigned project manager uses the project plan, project management software and powerful ticketing software to manage your event from start to finish. The result is a smooth transition from your current registration service provider to us.
Service Level Agreement
Alerts
Consistent results
We live by the principle that "if you are not measuring, you are not managing". With extensive surveying, we measure our performance in each key area of our business. The results are tracked and continually reviewed, and we take swift action to make service improvements if needed.
Dashboards
Satisfaction surveys
Reporting
---
Transform the way you explore your registration data, find answers and take action.
CompuSystems offers a powerful analytics platform that will help you understand your event in ways you never thought possible. Quickly see how you are pacing in any aspect of registration and start making data-driven decisions.
Each key individual in your organization can have their own tailored dashboards to monitor and explore the data they need. Compare your current event to past events; identify patterns in registration and sessions; gauge marketing efforts and compare registration data to other data sets.
Year over year comparisons
Drill down capabilities
Scheduling
Reporting and List Generation
Running reports and creating lists is quick and easy. Report on virtually any aspect of registration and schedule daily or weekly reports. Generate marketing lists to promote your event, and more.
Trend Analysis
Forecasting
Key Performance Indicators (KPIs)
We store all our event data in a single data warehouse. This allows us to see trends across all of our events, within specific industry segments or across your events. This helps our customers gain valuable insights they may not be able to get on their own.
Global records
Scalable
Add data from any source
---
Getting qualified buyers onto your show floor is paramount to the success of your event. Create buzz and turn prospects into registrants with our extensive suite of services.
Targeted Marketing Service
We will help you create campaigns focused on your best audience segments. This marketing program identifies specific prospect groups and provides email templates with targeted messaging and offers.

Invite-a-Friend for Attendees
Right from their registration dashboard, attendees are able to send an HTML email to friends and colleagues inviting them to register for the show. All registrations generated from this feature are tracked so you can view the results.

Invite-a-Customer for Exhibitors
Exhibitors are able to send an HTML email to their customers inviting them to register for the show directly from their registration dashboard. All registrations generated from this feature are tracked so you can view the results.

In a busy workplace, broadcast emails are oftentimes the most effective way to reach your registrants. We offer a variety of automated emails to maximize registration and attendance opportunities. Learn More
This powerful, web-based list marketing system allows exhibitors to mine the attendee registration data and send targeted broadcast emails promoting their booth. TrafficMax increases exhibitor ROI by promoting booth attendance, as well as encourages overall event attendance.

Gain valuable insights into how people are interacting with your event registration website. Find out things like: how visitors are finding the website, which pages and links visitors click most, and which campaigns of yours give you the best results. This allows you to make the necessary adjustments to attract more people to your event, as well as improve the user experience for online registration.
Ever wonder if a different registration website flow or approach would boost your registration numbers? Now there is a simple way to get the answer. You can deploy two different websites to see which one generates more registrations, fewer abandonments and better registrant feedback.
Acquire new, quality attendees by integrating InGo with online registration. It allows attendees to register and spread information about your event across their social networks. Attendees can also send personalized invites to their network, which will further increase your event's reach and impact.

A free and easy way for exhibitors to promote their booth and your event from their company's own website. A widget is a small snippet of code that exhibitors can download from the registration dashboard and place on their corporate website. Just like the exhibitor registration widget, we offer a separate widget to promote your onsite sessions.

A post show service that gives attendees and exhibitors online access to their booth contacts so they can continue to network after the event.

A form of online advertising that offers you a clever way to make another impression with visitors to your registration website who ultimately did not register. It allows you to position targeted ads in front of this defined audience as they browse elsewhere around the internet.

Provides an additional way to promote registration, sessions and more. It automatically dials a targeted selection of telephone numbers. Once the call has been answered, the Auto Dialer either plays a custom recorded message or connects the call to a live person. Reports on usage are included in this service.

One of the best times to promote your next event is when your registrants are engaged in the excitement of your current event. With our new onsite inquiry app, we make it quick and easy for registrants to express their interest in your next event by simply scanning their badge at a self-serve inquiry station.

Audience Growth & Monetization Software
Sync and integrate data from your registration system to Feathr's platform, enabling more powerful segmentation, campaign targeting and more accurate reporting.
---
Creating a one-of-a-kind experience for exhibitors
Equip your exhibitors with the products they need to attract qualified buyers to their booth, develop high-quality sales leads, and close more sales.
The CompuLEAD lead retrieval app is a powerful and easy way to capture sales leads. Its versatile nature is perfect for allowing exhibitors to use the app on their own phone or tablet, allowing them to capture leads anywhere around the event.Benefits:
Capture and view full lead contact information in real-time
Send electronic literature to attendees directly from app
Qualify leads extensively with action codes, surveys and notes
View attendee appointments
Optional wireless printer available
A rental LG tablet equipped with the CompuLEAD app that allows exhibitors to scan badges both on and off the event floor.Benefits:
Large touch screen and easy note-taking functionality
Capture and view full lead contact information in real-time
Qualify leads extensively with action codes, surveys and notes
View attendee appointments
Optional wireless printer available
Tailored for exhibitors that exhibit at multiple shows a year or capture over 200 leads per event, the atEvent lead capture solution gives exhibitors the tools and insights they need to maximize sales conversions from events.Benefits:
Leads are automatically transferred in marketing automation and CRM systems
Drives prospect nurturing and near real-time follow-up of sales-ready leads
Scans barcoded badges and business cards
Interaction history across events
Post-show Follow-up Service
Our premier post-show follow-up service gives exhibitors a real-time portal to view, download and edit all the leads taken by their team in real-time.Benefits:
Quickly and easily download your leads
Leads are ready to be added to your own CRM or database
Run reports to help measure ROI
With CompuSystems' Triple Play it's all about the exhibitor. We create a one-of-a-kind experience for your exhibitors by providing exceptional services that help increase exhibitor performance and retention rates.
Included in the Triple Play Program:
VIP Exhibitors
Comprehensive personal service
Tailored lead-management solutions
Personal one-on-one onsite training
Increased exhibitor success
First-time Exhibitors
Trade show best practices training
Exhibitor performance leads to exhibitor retention
Optional webinar with lead capture expert
Exhibitor Registration & Lead Retrieval Co-location
One-stop-shop for badges and devices
Increased lead retrieval product exposure
Easy to find and convenient for exhibit managers
Help your exhibitors really stand out by offering a new product showcase. Whether it's a physical area on the show floor, a virtual showcase through your show app or both, a new product showcase brings attendees and exhibitors together.Benefits:
Fosters the buyer/seller relationship
Promotes an active show floor
Increases registrant's ROI
Generates booth traffic
Generates sales leads
Sponsorship Opportunities
Increase revenue and exhibitor ROI by taking advantage of a variety of attractive sponsorship opportunities to market to your exhibitors. These options can be conveniently advertised alongside other sponsorship opportunities and require minimal effort to implement.
Attendee Registration Website
Registration Badges/Tickets
Onsite Registration Kiosks
Attendee Registration Confirmation
Attendee Mobile App
Express Badge Pickup App