DOWNERS GROVE, Ill. – CompuSystems is excited to welcome several new additions to its senior management team.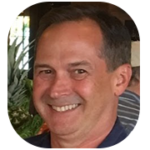 Mark LoGiurato has joined the CompuSystems team as Chief Operating Officer. He will be responsible for daily operations as well as the sales, marketing, and account management departments. Mark has been in the trade show industry since the '90s and has held various senior executive roles in media and SaaS companies prior to joining CompuSystems, including Senior Vice President for Reed Exhibitions.
---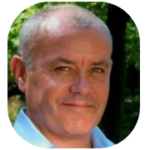 John Stuttard has joined as Head of Global Sales, responsible for all aspects of sales and business development. He has 23 years of experience in the trade show industry and has worked for many of the leading event organizers, including Reed Exhibitions, Advanstar, UBM (Informa), and Emerald Exhibitions. His experience is in delivering results through organic growth, new launches, regional and international events, and mergers and acquisitions.
---
Adam Forman has joined as Chief Technology Officer. He will lead all of the organization's technical departments. He is responsible for outlining the company's technological vision, implementing technology strategies, and ensuring that the technological resources are aligned with the company's business needs. Adam has more than 20 years of extensive enterprise system architecture, engineering, and technical management along with executive leadership experience. He was previously Manager and Lead Engineering Principal for the Department of Defense (DoD) Biometric Interoperability and Standards Conformance Office and NATO Technical Architecture Advisor.
---
"We are thrilled to bring in Mark, John, and Adam for these executive roles," said CompuSystems President Chris Williams. "All are industry veterans with decades of experience, and these strategic moves are essential to the growth of our business."
In addition to these new hires, Kahle Williams has been named the Chief Marketing Officer, and his focus will be on aggressively expanding CompuSystems' reach into new markets and branding new product offerings.
---
About CompuSystems
CompuSystems is a leading provider of registration, data management, data analytics and lead retrieval services. Our mission is to help event organizers, exhibitors and attendees achieve the most successful trade show experience possible.